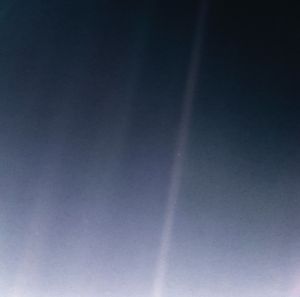 Pale Blue Dot
Pale Blue Dot is a "Must-listen" album according to Neufutur Magazine!
The song "Getaway" was chosen as a top-single for 2022 by Electromagnetic Radio's "Black Shirt Mixtape" podcast

The 10 original songs on Pale Blue Dot were recorded at Ice Cream Factory Studios in Austin, TX with Producer/ Keys Matt Parmenter and with the help of Brittany Marino (vocals, tambourine) , Jesse Karassik (drums), Steve Moreland (bass), Eliana Glenn (vocals), Matt Spong (violin), and Tom Gabrielson (vox) 
Released 2022
Vinyl and CD Release Party! 
Family Business Beer Company on Saturday, February 18, 2023 
Reserve your free tickets today and you'll be entered to win the Ultimate Pale Blue Dot Bundle (Vinyl, CD, Poster, and Stickers) at the show - must be present to win.